Welcome to Mount Usher View Bed and Breakfast Ashford County Wicklow
Your Host Jean O'Shea Conlon Welcomes You
Mount Usher View bed and breakfast in Ashford, County Wicklow is a large mature B&B in a peaceful setting with scenic gardens and comfortable spacious Ensuite rooms. Our B&B in Ashford, County Wicklow is located in Ashford Village, close to all local pubs, restaurants and shops. There are excellent amenities nearby to the Bed and Breakfast including golf courses, walking routes, horse riding, cycling and fishing.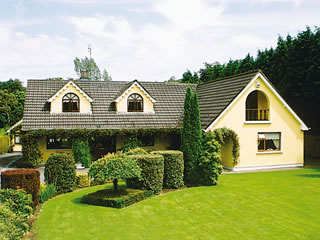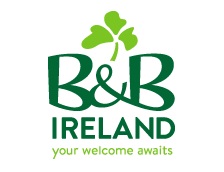 Mount Usher View B&B is a 4 Star approved by Failte Ireland (Tourism Approval Authority) and we are members of the B&B Ireland. We accept travel agent vouchers and our Bed and Breakfast is a no smoking house. Our guests are welcome to avail of our Free Private Parking area and we provide Internet Access.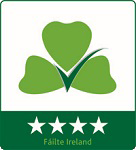 Book our Bed and Breakfast in Ashford, County Wicklow online using our 'Book Online Now' facility and receive instant confirmation by e-mail.
Jean O'Shea Conlon
Mount Usher View B&B
Ashford
County Wicklow
eircode: A67 T289
Tel: 00353 (0) 404 40543
Mobile: 00353 (0) 874120784
E-mail: jeanoshe5050@gmail.com
GPS: 53.011018, -6.108334
Directions
Follow signs in N11 for Ashford, go through the village, heading for Mount Usher Gardens. We are located beside the Mount Usher Gardens.
Latest B&B; Ireland Customer Reviews
Susan, Adam, and Matthew Corson-Finnerty – 16 Oct 2022
We enjoyed our stay at Mount Usher View very much. Jean was very helpful and accommodating, recommending a lovely pub across the road for dinner. Our room was very clean, spacious, and had a small balcony. We appreciated the privacy of the sleeping space for our son. The breakfast was excellent and very ample. We recommend this B&B.
Review Score: 9/10
Bobby Twigg – 22 Sep 2022
What a fabulous home & hostess! She took a real interest in my daughter & was so welcoming. We enjoyed a wonderful dinner at Chester Beatty Inn on a recommendation from Jean. Our room was huge – in fact it was actually two separate rooms & my daughter enjoyed having a bit of independence for an evening. I would definitely recommend & stay here again!
Review Score: 10/10
Harold Bill – 1 Aug 2022
Jean was friendly and helpful we had a big room with a balcony and enjoyed our stay there. She provided an outstanding breakfast.
Review Score: 9/10
22 Jun 2022
I enjoyed my stay very much at Mount Usher View. Our room was very pleasant and clean. Jean was a very good hostess. The scrambled eggs I had for breakfast were delicious. They were the hottest eggs I have ever had in my life. They were great! Jean directed us to a local beach which I would recommend anybody visit. It is not your typical beach, but definitely worth seeing.
Review Score: 10/10
Janita Byars – 22 Jun 2022
Jean was an outstanding hostess, and her granddaughter is learning to be the same way! The breakfast menu was full of choices, and everything was delicious. The home was carefully cleaned and new. Bravo to Jean!
Review Score: 10/10